It's the End of the World As We Know It...and you will be fine: Stigler Act Amendments and McGirt
Date:
Monday, March 8, 2021
Speaker:
Jennifer Krieg, JD, LLM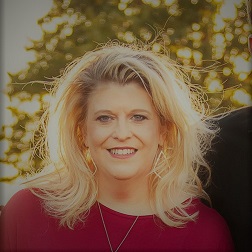 Jennifer E. Krieg
Vice President of Land & General Counsel
Jennifer Krieg began her career in the legal field including work in the U.S. Department of Justice and private firms in Oklahoma City. In 2005, Jennifer joined Reagan Smith Energy Solutions bringing with her years of legal and governmental relations experience. She works with the Bureau of Indian Affairs, Bureau of Land Management and tribal governments on a daily basis. Jennifer is also a senior partner at St. John, Griffin & Krieg, P.L.L.C. which focuses on Native American and natural resource law. Jennifer and her husband, James, have six children are members of St. Francis of Assisi Catholic Church in Oklahoma City.
B.A. in History, University of Central Oklahoma
M.A. in History, University of Central Oklahoma
Juris Doctorate, Oklahoma City University School of Law
LL.M., University of Oklahoma School of Law, Native American Law & Indigenous Peoples Studies
Member AAPL, OCAPL, TAPL, OIPA, OBA, ABA, AWEA, ASEA
Related Document(s):