Qualified Opportunity Zones: Guide to the Final Regulations
Date:
Monday, March 9, 2020
Location:
DoubleTree Hotel - DownTown, 616 W, 7th Street Tulsa OK 74127
Speaker:
Ashlee Crouch, JD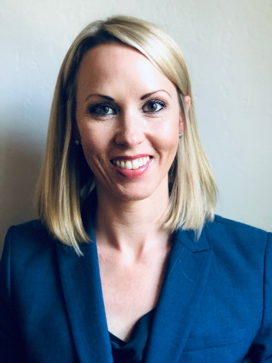 SPONSORED BY: Imane Rose & Debbie Stumps - PURVIEW LIFE
Ashlee was born and raised in Western Oklahoma. After leaving the practice of law after twelve years, she joined Deloitte as a Tax Senior Manager in 2019 with a primary focus on the federal qualified opportunity zones program that was signed into law with the 2017 Tax Cuts and Jobs Act. Ashlee earned her J.D. from the University of Oklahoma in 2007 and her Bachelor of Arts in Letters from the University of Oklahoma in 2004.
Ashlee is proud to have worn many hats in her career, from owning her own law practice to her time as an Assistant City Attorney for the City of Tulsa. Ashlee's background includes tax strategy and planning, tax controversy, state and federal tax collections, IRS appeals, application of I.R.C. § 280E to state-legal cannabis operations, municipal law, family law, veterans' law, and government contracts. Ashlee has been admitted to practice law in Oklahoma and South Carolina state courts, United States Tax Court, and the United States District Court for the Western District of Oklahoma. She has also been accredited to represent claimants before the Board of Veterans Appeals.
In her spare time, Ashlee strives to keep up with her two daughters Sophie and Edie and enjoys playing pick-up basketball, running, watching football, and spending time with her family in Elk City when she can.