Evolving Trends and Changing Laws – A Practical Presentation
Date:
Monday, May 13, 2019
Location:
DoubleTree Hotel - Downtown
Speaker:
John J. (Jeff) Scroggin, JD, L.L.M, AEP (Distinguished)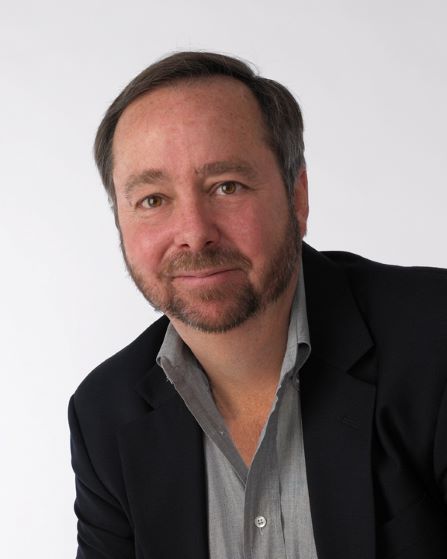 Mr. Scroggin has been married for 39 years to Lynn Geiger Scroggin and has three children. His oldest son is a professional blacksmith, his daughter has worked as a charitable event planner & fundraiser (and is now a stay-at-home mother) and his youngest son is an Iraq war veteran.
In November 2017 Jeff was inducted into the Estate Planning Hall of Fame by the National Association of Estate Planners and Councils, becoming the 105th inductee to receive this prestigious award. US News and World Report named Jeff as one of the 2019 and 2018 Best Attorneys in America.
Jeff received the following degrees from the University of Florida: B.S.B.A. (Accounting), 1974; Juris Doctorate, 1977; Master of Laws in Taxation (LL.M.), 1979. Jeff was a member of the University of Florida Levin College of law Board of Trustees from 2011 to 2018. Jeff has taught tax law classes at the University of Florida College of Law and was an adjunct Tax Professor at the College of Business.
Jeff has practiced as a business, tax and estate planning attorney in Atlanta for 40 years. His practice is devoted to tax planning, estate planning, business representations, business succession and sales of businesses and properties. He is co-creator of the "Family Incentive Trust" and creator of the "The Family Love Letter."
Jeff practices out of an 1889 house in the historic district of Roswell, Georgia. The building contains one of the largest collections of tax memorabilia in the US. The tax collection was featured in a front-page article in the Wall Street Journal on April 15, 2015.
Jeff is a Founding Board member of the Florida Tax Institute. He is a Founding member of the University of Florida Advisor Network. He was a CPA with Arthur Andersen's nationwide estate planning group. He is a Nationally Accredited Estate Planner (Distinguished), is rated "AV" by Martindale Hubbell (since 1990) and has been named in Atlanta magazine as a Georgia "Super-Lawyer" for each of the last ten years. He holds a perfect 10 rating from AVVO.
Jeff's professional affiliations include: The State Bar of Georgia, the Florida Bar, American Revenues Society, American Tax Token Society, Atlanta Estate Planning Council, Buckhead Study Group, Georgia Planned Giving Council, and the North Georgia Estate Planning Council (President, 2002-2005). He was Chairman of the North Fulton Community Foundation from 2007-2009 and was a member of the Board of Directors of the National Association of Estate Planners and Councils (2002-2010) where he was Co-Chairman of the Long-Range Planning Committee and served as Chairman of the Publications Committee. He was a member of the Board of Directors of the Historic Roswell Convention and Visitors Bureau (2004-2018) and Roswell Rotary Club (2002-2018). He served as Founding Chairman of the Friends of Barrington Hall (2008-2012). He is a Founding Board member of the Computer Museum of America.
Jeff was Founding Editor of the NAEPC Journal of Estate and Tax Planning from 2006-2010 and was Co-Editor of Commerce Clearing House's Journal of Practical Estate Planning from 2004-2006. Jeff has authored over 260 published articles and columns. Among the publications are: Estate Planning, Taxes, Financial and Estate Planning, Practical Tax Strategies, Leimberg Information Services, NAEPC Journal of Estate and Tax Planning, ABA Property and Probate, ABA Practical Tax Lawyer, ABA Practical Lawyer, AICPA Tax Advisor, Journal of Estates and Trusts, Trusts and Estates, Zaristky's Estate Planning Alert, Journal of Financial Services Professionals, Journal of Financial Planning, Financial Services Professionals Newsletter, CCH Journal of Practical Estate Planning, Advisor Today, RIA Tax Watch, Financial Planning, Georgia Society of CPAs Bottom Line, Broker World, Life Association News, The Atlanta Journal/Constitution, Atlanta Business Chronicle, National Underwriter, Insights and Strategies, Bank Investment Marketing, NAILBA Magazine, Financial Services Advisor, Business Valuation, Utah Society of CPAs Journal, the Atlanta Bar Journal and the Georgia Bar Journal. He was a Tax and Estate Planning Columnist for Advisor Today Magazine (1997-2010) and a Contributing Writer to National Underwriter. He has written three books and was recognized by the CFP Board of Examiners for writing one of the best planning articles for the year 2000. His website has been recommended by the Journal of Accountancy for estate planning purposes.
Jeff is known for his ability to convert complex, technical information into practical, useable forms. He also hopes he is not as pompous as this bio might indicate.
Related Document(s):