Oops! The 50 Most Common Life Insurance Planning Mistakes - Don Jansen, JD, LL.M **SPONSORED by JOHN STAGG, New York Life
Date:
Monday, February 12, 2018
Location:
The Summit Club, 30th Floor
Speaker:
Don Jansen, JD, LL.M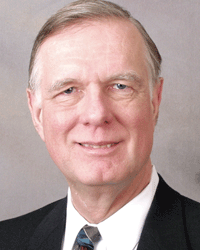 Today's Meeting Sponsored by John Stagg - New York Life
Donald O. Jansen is Assistant General Counsel, University of Texas System Office of General Counsel. He is a retired senior partner of Fulbright & Jaworksi L.L.P. (now Norton Rose Fulbright). He is a Fellow of the American College of Trust and Estate Counsel and a Fellow of the American College of Tax Counsel. Mr. Jansen is a past Chairman of the Commitee of Signifcant Current literature and Vice-Chair of the Insurance Commitee, Probate and Trust Division, Real Property, Probate and Trust Law Section of the American Bar Association. Mr. Jansen is a specialist in Estate Planning and Probate Law certified by the Texas Board of Legal Law Section of the State Bar of Texas. He has been designated by his peers at a Texas Super Lawyer in estate planning in 2003, 2004 and 2005. He is a 2014 recipient of the Outstanding Eagle Scout Award presented by the National Association of Eagle Scouts. He is a past member of the Federal Bar Association National Council. and a past president of the Houston Chapter. He will be inducted into the Estate Hall of Fame® in November 2017 by the Nationl Association of Estate Planners & Councils. Mr. Jansen is a member fo the Advisory Commitee, Heckerling Institute on Estate Planning, University of Miami School of Law.