Understanding the Impact of the DOL Fiduciary Rule and its possible implication to ALL Advisors
Date:
Monday, February 13, 2017
Location:
Summit Club, 30th Floor
Speaker:
Jamie Hopkins, JD, MBA, LLM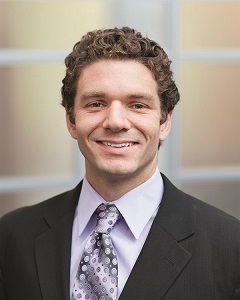 JAMIE P. HOPKINS, ESQ., MBA, LLM, CLU®, RICP® is an associate professor of taxation at The American College in the Retirement Income program, and he is the co-director of the New York Life Center for Retirement Income. He also holds the Larry R. Pike Chair in Insurance and Investments at The American College. As a professor at the College, he teaches courses in retirement, estate planning and life insurance. Through his role at The American College, he has educated thousands of financial service professionals and continues to move the needle for retirement income planning.
Professor Hopkins is considered one of the leading retirement planning experts in the United States and has been selected by InvestmentNews as one of the top 40 financial service professionals under the age of 40 in 2015. Professor Hopkins has also been published in numerous periodicals, including Villanova Law Review, Nebraska Law Review and Hastings Journal of Science and Technology Law, and has authored articles published by the American Bar Association and the Pennsylvania Bar Association. Additionally, Professor Hopkins has two ebooks on Retirement Planning, Retirement Succession 10 Steps and Retirement Risks: How To Plan Around Uncertainty For A Successful Retirement.
Professor Hopkins received his B.A. in political science at Davidson College, where he was captain of the Division I Men's Varsity Swim Team. He then attended Villanova School of Law, where he obtained his J.D. and graduated with honors. Later he received his MBA from Villanova University Business School. Professor Hopkins also holds his LLM from Temple University and two financial planning designations, the CLU® and RICP®.