Curing Estate Plans that No Longer Make Sense in Light of ATRA
Date:
Tuesday, November 10, 2015
Location:
Summit Club, 15 West 6th Street, 31st Floor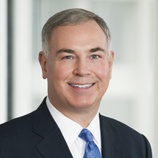 John F. Bergner is a shareholder in the Dallas, Texas office of Winstead PC. Mr. Bergner has been with Winstead for more than 30 years and serves as chairman of the wealth preservation practice group. Mr. Bergner is a specialist in estate planning and probate law certified by the Texas Board of Legal Specialization. His practice involves complex tax, estate and business succession planning as well as administration of estates. He earned a B.B.A. and J.D. from Washburn University and an M.L.T. from Georgetown University Law Center.
Mr. Bergner is active in the American Bar Association. He is a Council Director and is past Chair of the Continuing Education Committee and the Estate and Gift Tax Committee of the ABA's Tax Section. He is a Fellow of the American College of Trust and Estate Counsel. He has lectured at numerous tax and estate planning seminars and is a visiting adjunct professor at the University of Miami Law School.