1031 Exchanges - Rick Riddle, JD
Date:
Monday, April 9, 2018
Location:
The Summit Club, 30th Floor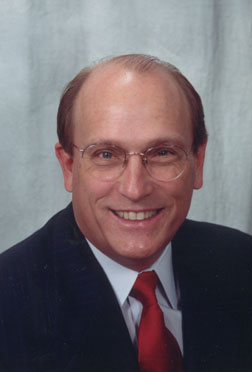 Mr. Riddle practices principally in the areas of Gift & Estate Taxation; Wealth Preservation & Asset Protection; Estate Planning; Banking & Finance; Business Reorganizations & Transactions. He has the highest rating score obtainable under the peer review system of Martindale Hubble resulting in a level of "AV Preeminent for the highest level of professional excellence."
Mr. Riddle has extensive experience in handling the legal affairs of businesses and financial institutions and handling the legal, income tax, gift and estate tax matters of individuals as they work to aggregate and preserve their wealth. He is a noted authority in the area of like-kind tax deferred exchanges under §1031 of the Internal Revenue Code. He is a seminar lecturer on the subjects of income, gift and estate taxation, real estate, §1031 exchanges, business transactions, ethics, and asset protection, before the legal, insurance, accounting and other professions for their continuing education seminars.

He received a Bachelor of Science Degree in Electrical Engineering from Oklahoma State University in 1968, after which he was employed by a prime contractor with the U.S. Atomic Energy Commission as a Systems Design Engineer with responsibilities for the electronics design of test systems for components of atomic weapons systems. Mr. Riddle attended law school at the University of Missouri, Kansas City, graduating with a Juris Doctorate Degree in 1973. Since that time, he has practiced law in Tulsa, first with another prominent law firm, then establishing Riddle & Associates (now RIDDLE & WIMBISH, P.C.) in March 1979.

He is a member of the Oklahoma and Tulsa County Bar Associations. He is admitted to practice before the Supreme Court of the United States, the United States Tax Court, in all State and Federal Courts within the State of Oklahoma, and the 10th Circuit Federal Court of Appeals.

Mr. Riddle serves on the Board of Trustees of the Oklahoma United Methodist Foundation, and is on the Board of Directors of the Center for Legislative Excellence, which he co-founded. He served thirteen years on the Board of Directors of the Tulsa Metropolitan Chamber of Commerce, and six years on its Executive Committee. There he served as Chairman of the Chamber's Education and Community Betterment Division, the Professional Council, the Committee of 200, the Governmental Affairs Division, and as a member of the Finance Committee. He served as Chairman of the special temporary Tulsa County Jail Authority Review Committee. He has served as a representative for the Chamber on the special temporary Joint Committee for Educational Excellence and on the Board of Directors of the Metropolitan Tulsa Economic Development Foundation. He has served on the Select Committee On Criminal Justice as a representative of the City Council of the City of Tulsa, and in various roles on the Administrative Council and Board of Trustees of Asbury United Methodist Church, including Chairman of the Board of Trustees of the Asbury Foundation, which he founded.

Add to My Outlook Calendar (see Google Calendar Instructions)